Envyderm

Our Rating
Overview
Envyderm offers a popular conditioning nighttime serum that guarantees long lush lashes and increase in length. The serum promotes the natural keratin production in the lash line to help guarantee better follicle growth.
Key Ingredients
Myristoyl pentapeptide, hydrolyzed keratin, panthenol, alfalfa extract, allantoin, argan oil, jojoba oil, kelp extract and sodium hyaluronate.
Expected Results
The thickness of the lashes can increase by as much as 72% and length by up to 25%. It is recommended that buyers use the product for at at least 6 weeks before results will be visible.
Time Before Results
6 weeks +
Price

$$
View Best Price

Additional Information
This serum can also be used to help improve on the thickness and length of eyebrows. The manufacturer also produces mascara that includes some of the same ingredients that are in the eyelash enhancement serum.
Official Website
Envyderm is our 3rd pick for eyelash growth serums. We all place great importance on our appearance. Most people make a point of looking in the mirror before they walk out of the house because they want to be assured that they look their best. Putting your best foot forward does not necessarily mean you are vain, merely inclined to ensure you look presentable. Our faces are of special importance because when people speak to each other, they focus on this area.
For women in particular, there is a strong desire to enhance the eyes hence the use of such cosmetics as eye shadow, eyeliner and mascara. For those blessed with naturally long, thick and full eyelashes, it is not uncommon to still manage to look beautiful even without these added embellishments. In many cases, those that have such luscious lashes still manage to look better without makeup, than those with thinner lashes, and an arsenal of cosmetics at their disposal.
It therefore comes as no surprise that in this age of advancement, so many seek solutions that will allow them to enhance the appearance of their lashes. Natural eyelash growth serums are a relatively recent trend that is gaining much popularity with consumers. Products such as Envyderm Eyelash Enhancement And Conditioning Nighttime Serum have developed a cult following that are a testament to how effective they are at helping users achieve their desired look. Here we will look at some basic facts pertaining to Envyderm, and why it is so popular.
Why Try Envyderm Eyelash Enhancement And Conditioning Nighttime Serum?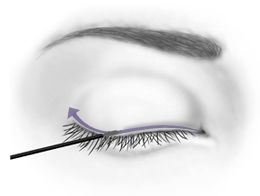 There are very few hair growth products in the retail market that actually work as promised. In fact, most people who suffer hair loss end up trying a myriad of touted solutions and end up going to the doctor to attempt prescription medications instead. Retail products that do not work still attract buyers because they are so easily accessible, and affordable. Based on the many reviews of Envyderm Eyelash Enhancement and Conditioning Nighttime Serum, it is clear that this is an exception to the rule. It does not require any prescription, yet is considered a very potent serum.
Besides the consumer reviews that have helped prove the effectiveness of this product, there is also the brand name behind it. Envyderm is a renowned worldwide brand that is famous for its eyelash care products. This manufacturer places emphasis on the use of natural ingredients in their products, and conducts extensive research to come up with cutting edge innovations. Their rigorous testing ensures that all products that hit the market are safe for human use and  scientifically proven to be effective. Clinical testing has established that most users should be able to achieve as much as a 72% increase in length and density of the eyelash shaft within 6 weeks.
One of the natural ingredients that helps set this product apart from the competition is Moroccan Argan Oil. This oil has gained much publicity in recent years and even been referred to as liquid gold. It offers numerous benefits including proving an excellent moisturizer and conditioner. Although highly expensive, it has been combined with other beneficial ingredients for lash growth, including wheat germ oil, green tea, honey, panthenol, grape seed extract, avocado oil and menthol, to make an affordable yet effective serum. These additional ingredients offer a wide variety of additional benefits that help in not only strengthening the lashes that grow, but also thickening them, adding shine, improving flexibility and promoting longer growth.
The formula of Envyderm Eyelash Enhancement and Conditioning Nighttime Serum is also smudge proof and clump free. This ensures smooth application every time and a quick drying effect. In fact, although the serum bottle is priced at well under $100, it still manages to last users between 3-6 months. Since the product can only be bought online, it is not difficult to find deals for those who desire bulk purchases.
For those opposed to the use of animals in product testing, this is a good fit thanks to accreditation from reputable cosmetic corporations and associations that assure it is cruelty free. The product is manufactured in the US so monitoring is easily done by these corporations and associations. In order to control the quality of the product that is delivered to the customer, Envyderm can only be bought through the company website. There are multiple payment options available so there should be no problem with accessibility. There are regular offers of discounts for first time and bulk purchases of the product.
The product is very easy to apply thanks to the in-tube applicator. It need only be applied once a day before you go to bed, making it a very simple regimen to add to your day. The product focuses on keratin production to help achieve its results and achieve beautifully enhanced eyelashes.
In summary Envyderm Eyelash Enhancement and Conditioning Nighttime Serum offers the following vital benefits that make it worth a try:
Highly rated by consumer reviewers
No prescription required
Renowned worldwide brand
100% natural ingredients
Highly effective
Includes Moroccan Argan Oil
Easy application
Affordable
No animal testing
Boosts keratin production
How To Enhance The Effectiveness of Envyderm Eyelash Enhancement And Conditioning Nighttime Serum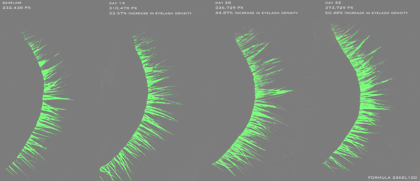 Using a natural eyelash growth serum is not the only way you can achieve your aspiration of fuller, thicker and longer lashes. There are certain things you can do to support the efforts of the serum and guarantee longer lasting results. Certain behaviors when adopted and consistently adhered to, can go a long way in ensuring that the regrowth of lush lashes is something that happens faster. Most of these practices are common knowledge to those with naturally fuller lashes, and some mirror what one would do to achieve a thicker and longer head of hair.
Gently remove makeup at the end of the day. Never go to sleep with your makeup on, or apply the serum on top of mascara. Prolonged mascara tends to dry out considerably and make the shaft very brittle. Use a gentle makeup remover and dab it to get rid of makeup. In fact, soak the eyelids with a cotton pad dipped in green tea or makeup remover. This will loosen up the makeup and make removal easier.
Use home remedies to condition and moisturize your lashes. When you are not using the serum, you can easily encourage healthy growth of eyelashes by using ingredients that are already in your kitchen. Items such as castor oil, petroleum jelly, olive oil and green tea will help strengthen the hair and encourage better growth.
Consume a healthy diet. A balanced diet rich in protein, vitamins and minerals is ideal for promoting healthy eyelash growth. Other healthy habits like drinking plenty of water and exercise will boost circulation and the delivery of these nutrients to your hair follicles and encourage better growth of lashes internally. The healthier the rest of your body is, the less likely illness will be a factor in denying you healthy eyelash growth. Problems like obesity and hormonal fluctuations can negatively influence the effectiveness of an eyelash growth serum.
Brush out your lashes. Use a wand or a clean soft bristle toothbrush to straighten out your lashes. This helps to keep them tidy and stimulate lash growth. It is a simple but effective action that you should try to perform daily, after you have washed your face. Brushing out lashes when they are wet reduces the risk of you pulling them out even if they are clumped together. It also gets rid of dead hairs that still linger and clears the way for new growth to take hold.
Trim your eyelashes. Just as with head hair, trimming the overly long lashes every 2-3 months will help get rid of weak ends and stimulate the follicles to grow faster. Focus on those that have grown beyond the rest, just as you would when trimming your head hair.
Wash your eyes twice daily. Keeping your eye area clean is very important in helping to promote healthy growth of eyelashes. If you allow dirt to accumulate, it will block pores and hinder growth. It is a good idea to combine this action with regularly changing out your pillowcase. This is especially important if you are prone to sleeping on your side or front.
Massage the eye area. Massage is a useful remedy that helps promote circulation in the area touched upon. Perform this ritual a few times a week and you will be helping to ensure better delivery of nutrients and oxygen to cells in the area. Good circulation is key to ensuring healthy eyelash growth. Remember to wash your hands and face before doing this so as not to press in dirt into the skin.
Be patient. Many people tend to become annoyed when an eyelash growth serum does not work as fast as the manufacturer suggested. In many instances, people fail to follow the prescribed guidelines for correct use and this can slow down the effectiveness of the serum. Be patient, follow instructions and you will see results.
Read our FAQ about Envyderm.